Accounting Consultancy in Qatar
Seeking an expert accountant consultation in Qatar to navigate the competitive market successfully? HLB AG, a leading financial and accounting consultancy firm in Qatar, is here to assist you.
Comprehensive Services:
Auditing and Assurance Consultation: Our expert auditing services ensure transparency and accountability in your financial operations.
Tax Advisory: Minimize tax liabilities and navigate complex tax regulations with our specialized planning and advisory to optimise your tax.
Bookkeeping and Accounting Consultation: Maintain reliable financial records with our accurate and organised bookkeeping services.
Consultation on Financial Reporting: Gain insights into your business's performance with tailored financial reports.
Business Advisory: Receive strategic insights and guidance to enhance your business prospects.
ICV certification: Our expert will perform Agreed-Upon procedures according to ISRS 4400 and Tawteen guidelines.

Why Choose HLB AG
As one leading accounting firms in Qatar, we provide a high level of support.
Expertise: Our experienced accountants understand Qatar's financial landscape.
Tailored Solutions: We customize solutions to meet your unique business needs.
Comprehensive Services: From auditing to tax planning, we have you covered.
Client-Centric Approach: Meeting your satisfaction is our priority.
How We Help You:
Streamlined Finances: We bring clarity and organization to your financial data, simplifying complex transactions.
Tax Efficiency/optimization: Ensure compliance with tax laws while maximizing savings with our expert guidance.
Informed Decisions: Access real-time financial data and performance analysis for wise business choices.
Risk Mitigation: Identify and protect against financial vulnerabilities to secure your business.
Focus on Growth: Outsource financial tasks and enhance overall productivity to drive growth.
Get Started With Accounting Consultancy in Qatar

Ready to optimize your business's financial performance? Contact our team to begin your journey towards financial success with HLB AG, a professional accounting firm in Doha.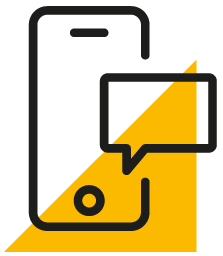 Get in touch
Whatever your question our global team will point you in the right direction