Internal Audit Services in Qatar: Enhancing Organizational Effectiveness
Internal Audit Service is an independent, consulting, and objective assurances designed by us to help your company's operational activities in Qatar. Internal auditing services require a strategic approach, tailored to deliver value and improve your business processes. This outline of our internal audit process highlights the importance of effective internal control systems.
The Significance of Internal Audit
Adding Value to Your Operations
Internal Audit is a vital function for businesses seeking to ensure the effectiveness of their operations. Our experts meticulously evaluate current policies and procedures to ensure that your organization functions optimally. We focus on enhancing internal controls to guarantee the accuracy and reliability of financial outputs.
Our Approach to Internal Audit Service in Qatar
Methodical Assessment for Excellence
Our internal audit process is designed to meet your specific needs:
Internal Audit Assessment: We begin by assessing your existing policies and procedures to identify areas for improvement.
Internal Control Systems: We work to strengthen your internal control systems to enhance operational efficiency.
Compliance: We ensure that your operations align with the internal policies set by your management.
Reporting: After a thorough audit, we provide a comprehensive report that includes our findings and recommendations.
Reporting and Recommendations
Tailored Guidance for Improvement
Our audit report is a valuable document that outlines:
Findings: We present our findings, highlighting areas that require attention.
Recommendations: We provide actionable recommendations for further improvement, enabling your organization to excel.
Our commitment to excellence in internal audit services ensures that your company's operations not only meet but exceed expectations. With our expertise at HLB AG and Antonio Ghaleb and Partner CPA, you can enhance your internal controls, streamline operations, and achieve accurate and reliable financial results. Contact us today to take your business to the next level.
Internal Audit is consulting activity designed to add value and improve companies' operations.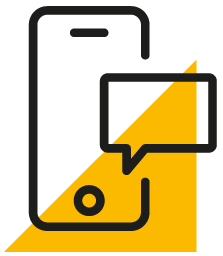 Get in touch
Whatever your question our global team will point you in the right direction