The Difference Between Internal And External Audits
Although internal and external audits are similar with regard to their approach, they differ widely when it comes to their focus points. The working principles of both internal and external audits are the same, and there lies the point of confusion for many.
There are several differences between internal and external audit services in financial parlance. Below is a quick brief of the critical points of difference between the two.
| Internal Audit services | External Audit services |
| --- | --- |
| Continuous process | Conducted annually |
| Not compulsory | Statutory by law |
| Focus on improving efficiency of operations in the company | Primary focus on the accuracy of financial statements |
| Auditors appointed by management of the company | Auditors appointed by the members of the Board and investors |
| Auditors may be employees of the company or a third party | Auditors are necessarily a third party |
| May include many operational aspects of the company including marketing, sales etc | Concerned with only accounting, tax and other financial compliances |
Enumerating on the above, internal audit services are more holistic in their approach and tend to cover all matters relating to the company's operations. An internal auditor will look into aspects that affect the company's performance. Whereas external audit services are more specific and relate to only the company's financial statements, external auditors are concerned with only finance, taxes, and accounting statements.
Though not mandated by any law, internal auditing is a preferred system of operations in any company. It allows the company to assess the risks and plan the future course of action. On the other hand, external auditing is a statutory requirement. Companies must have their books of accounts externally audited once a year. Appointing external auditing services is Government compliance.
Having your company's financial statements internally audited by a third party provides the company with vital information that can aid the company in making better financial and operational decisions. External auditing services by a third party increase your company's credibility in public. Especially in cases of public listed companies, external audits provide an unbiased view of the company's financial situation.
As internal auditing services is an ongoing process, it allows the company to assess its management systems and make rapid changes concurrently. External auditing services assess the companies' financial statements before the end of every financial year.
Both internal, as well as external auditing services are equally important. Hiring professional internal and external auditing services can aid the company in more ways than one. In fact, effective internal and external auditing systems in a company can liaise to help the company achieve its goals.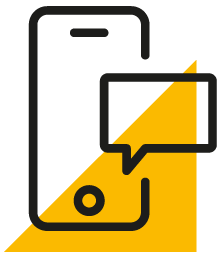 Get in touch
Whatever your question our global team will point you in the right direction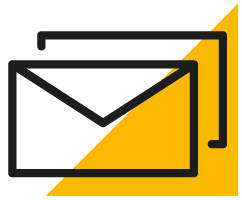 Sign up for HLB insights newsletters