HLB expands its global reach and welcomes HLB Scope Kazakhstan
28 October 2020
NUR-SULTAN – HLB expands its global reach as it welcomes HLB Scope Kazakhstan as its newest firm in Kazakhstan.
HLB Scope Kazakhstan was established in 2012 and is a leading professional services firm with expertise in accounting, advisory, financial consulting and legal services. The firm's client base covers a variety of industries including oil and gas, construction, medical, logistics and investment funds. The firm's main office is in Nur-Sultan, the capital of Kazakhstan, with an additional office located in Almaty.
HLB Scope Kazakhstan is led by Managing Partner, Saltanat Tazhibaeva. Commenting on joining HLB, she says: "I am proud to be joining HLB and look forward to working with my colleagues around the globe. Being part of this award-winning and dynamic organisation is important for us as we continue to deliver quality services. We are very excited about the opportunities this collaboration affords our clients."
Marco Donzelli, CEO commented: "We are pleased to welcome HLB Scope Kazakhstan. Their expertise, particularly within the energy and not-for-profit industries, is crucial within the Central Asia region and I am confident they will be of great service to clients not only within this region, but globally."
HLB Scope Kazakhstan will work in collaboration with our existing firm to strengthen the service offering of HLB in Kazakhstan. This addition continues HLB's transformation and moves us ever closer to achieving our Shaping our Shared Future objectives.
About HLB
HLB International is a global network of independent professional accounting firms and business advisers. Formed in 1969, we service clients through our member firms in 159 countries, with 32,839 partners and staff in 968 offices worldwide.
Learn more about us and tell us what matters to you by visiting www.hlb.global
HLB refers to the HLB International network and/or one or more of its member firms, each of which is a separate legal entity. Please see www.hlb.global/legal for further details.
© 2021 HLB International limited. All rights reserved.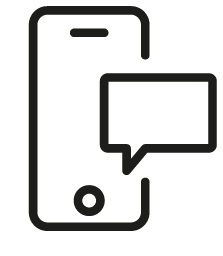 Get in touch
Whatever your question our local team will point you in the right direction